Guitar Playing Styles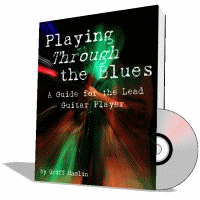 The guitar is quite an incredible instrument in as much as different guitar playing styles can readily evoke many different musical styles, be it rock, jazz, blues, country and western, metal, classic, slide, flamenco, Celtic, reggae…and the list goes on. In this article we're going to take a brief look at four of the most popular musical styles - rock, folk, blues and jazz and examine the basic guitar playing styles and techniques associated with them.
Rock Guitar
Rock guitar descended directly from the rock 'n' roll guitar playing style of the 1950's. Although the original rock 'n' roll style was very much of a prescribed format, what has become known as rock guitar, (a guitar playing style first associated with the bands of the 1960's), is very much more of a free-form style and certainly there are no 'rules'. A key feature of rock guitar playing style is the riff (see the article 'Learn Guitar Riffs') and the extended lead guitar solo which was pioneered in the '60's by the likes of Hendrix and Clapton.
Click Here for Playing Through The Blues
Folk Guitar
Folk music tends to originate from very local communities and is often sung in local dialects. Much of the folk music that is popular today has been passed down orally through the generations and only in the latter years has been formally written. There has been a merging of folk and rock since the '60's personified by such artists as The Animals and Bob Dylan. Folk guitar playing style can be easily recognised by a progression of particular chord changes:
E major to A major, C major to G major, D major to G major and F major to C major are common major chord progressions in folk guitar playing style.
Similarly A minor to C major, E minor to G major and D minor to A minor are common progressions using minor chords.
Blues
Blues is a musical genre originating from the Southern States Afro-American communities from the early 1900's. This guitar style is very popular with the budding guitarist because a basic pattern forms this style and it's very easy to learn. This pattern is known as the 12-bar blues style. It gets this name because there are twelve phrases each of four beats. This 12-bar pattern will use chord progressions that consist of the root, the fourth and the fifth. The best way to explain this is by the following example, which is in the key of C major:
F is the fourth and G is the fifth note of the C major scale. This is a very common guitar playing style to learn. This format applies regardless of the root key in 12 bar blues
Jazz
Although early jazz (circa 1900's), also known as traditional jazz, is very different from the abstract, somewhat improvised form of modern jazz, there is some commonality throughout the history of this guitar playing style. The technique involves 'inversions' of three or four note chords played in certain progressions. The exercise below gives you the grounding in this jazz guitar playing style, although you may not recognise it as such as you work through the exercises. However, once you are proficient, listen to some of the classic jazz anthems such as 'Misty' by Errol Garner or 'Smokin' at the Half Note' by Wes Montgomery and you may be able to identify this guitar playing style weaving in and out of the tune.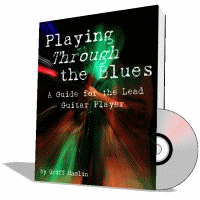 Do you like Blues music?
Do you want to learn to play Blues Guitar?
Do you want to learn from a pro how to play lead blues guitar?
If the answer to these questions is yes then -
Click Here for Playing Through The Blues