Guitar Fingerpicking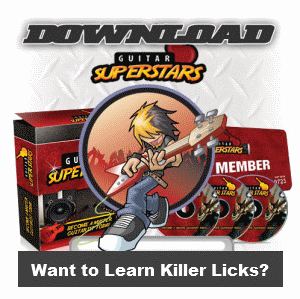 Once you have mastered how to play guitar chords and are happily providing a musical accompaniment with other musicians or possibly to accompany yourself singing, you are going to have the urge to learn guitar fingerpicking. Also known as finger style guitar, guitar fingerpicking is about playing individual strings on the guitar sequentially rather than strumming a chord.
The most basic style of playing individual guitar strings is called flatpicking which is picking individual strings with a plectrum called a flat pick. However, free style guitar or guitar fingerpicking is much more than that. With guitar fingerpicking you have to let go of the plectrum because you are going to have to use all your fingers to pluck the 6 strings on the guitar with your finger tips or sometimes your finger nails. Certain styles of guitar fingerpicking will use picks attached to your fingers and you can read about the various types of picks in the article 'Guitar Finger Picks'.
Click Here for Guitar Superstars
As a style that originated as far back as the late 1800's from the African-American artists of the South, guitar fingerpicking is a technique that defines many styles of music. Accomplished guitarists in the art of guitar fingerpicking will be able to play many different types of music using this technique. The rock guitarist will produce the fast guitar solo or guitar riffs, for example Jimi Hendrix or Eric Clapton. However, slow, melodic guitar fingerpicking has also been used in modern rock music; arguably the most famous of this style is Led Zeppelin's 'Stairway to Heaven'.
Blues, Nashville , Country, Ragtime and Jazz are all styles that are distinctive by the way that the guitarist uses guitar fingerpicking. As the guitarist gets more accomplished with guitar fingerpicking, he can adapt the style so that the guitar can play parts of a musical composition that would ordinarily played by several musicians. Bass and melody can be played simultaneously on the guitars when playing finger style by a guitarist accomplished in guitar fingerpicking.
Guitar fingerpicking as a technique has evolved considerably since the early days of the American South. Today, in order to provide even richer sounds, guitarists using the guitar fingerpicking style are not just simply picking at the strings; they are slapping them, tapping them, wrapping their fingers on the guitar body to provide a percussion accompaniment, pulling the strings off the fret and sometimes combining guitar fingerpicking with guitar chord playing, switching between the two styles, quickly and effortlessly. Probably the best example of the evolution of this style and technique of guitar fingerpicking is Spanish Flamenco.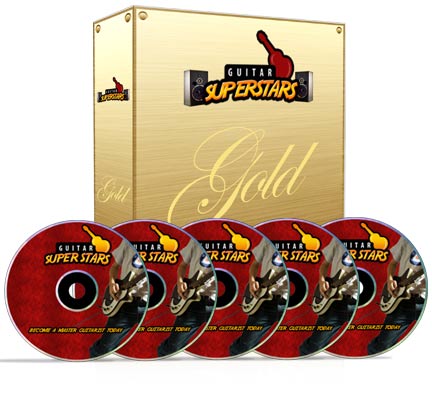 Click Here for Guitar Superstars